About Dr. Pickar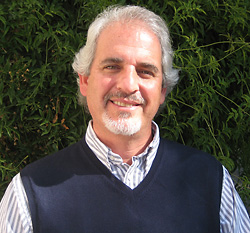 Daniel Pickar, Ph.D., ABPP, is a clinical and forensic psychologist licensed in the State of California (license #PSY9317). He received his undergraduate education at Brown University in 1978, graduating with Honors in Psychology. He completed his Ph.D. in Clinical Psychology at the California School of Professional Psychology at Berkeley in 1984, while also undergoing a two-year predoctoral internship in Child and Adult Clinical Psychology at St. Mary's Medical Center in San Francisco (McAuley Institute). After finishing his doctoral degree, Dr. Pickar completed a two-year Postdoctoral Fellowship at the renowned Menninger Clinic in Topeka, Kansas, in both Child and Adult Clinical Psychology. In addition to being licensed as a psychologist since 1986, Dr. Pickar holds the distinction of being a Diplomate in Clinical Psychology of the American Board of Professional Psychology, the highest level of board certification in his profession.
Dr. Pickar has maintained a private practice in clinical and forensic psychology for over twenty-five years, where he conducts child custody evaluations, child custody mediation, co-parent counseling, and psycho-educational evaluations of children. Additionally, Dr. Pickar was a child psychologist with Kaiser Permanente Medical Center in Santa Rosa for 30 years, where for 12 years he served as Division Chief of Child and Family Psychiatric Services, and for 5 years was the Director of Postdoctoral Training in Clinical Psychology. He also founded and served as the Director of the Dialectical Behavior Therapy Program for suicidal teenagers at Kaiser Permanente Medical Center in Santa Rosa.
During his professional career, Dr. Pickar has served as both the Clinical Consultant to the Civil Custody Unit of the Sonoma County Department of Probation and the Psychological Testing Consultant to the Santa Rosa City Schools.
Dr. Pickar is a frequent presenter to attorneys, judges, and mental health professionals at local, state, and national meetings on issues related to divorce and child custody, as well as is a highly regarded consultant to family law attorneys on issues such as high-conflict divorce, child alienation, domestic violence, special needs children in divorce, and other complex child custody cases. Dr. Pickar has also published over 25 journal articles and book chapters in the areas of childhood adjustment to divorce, child custody evaluations, child custody mediation, childhood learning disabilities, special needs children in divorce, and the training of child psychologists in managed care settings. He also served on the editorial board of the Journal of Child Custody for 6 years, as well as serves on the conference committee of the Association of Family and Conciliation Courts (AFCC).